New Cedar Elementary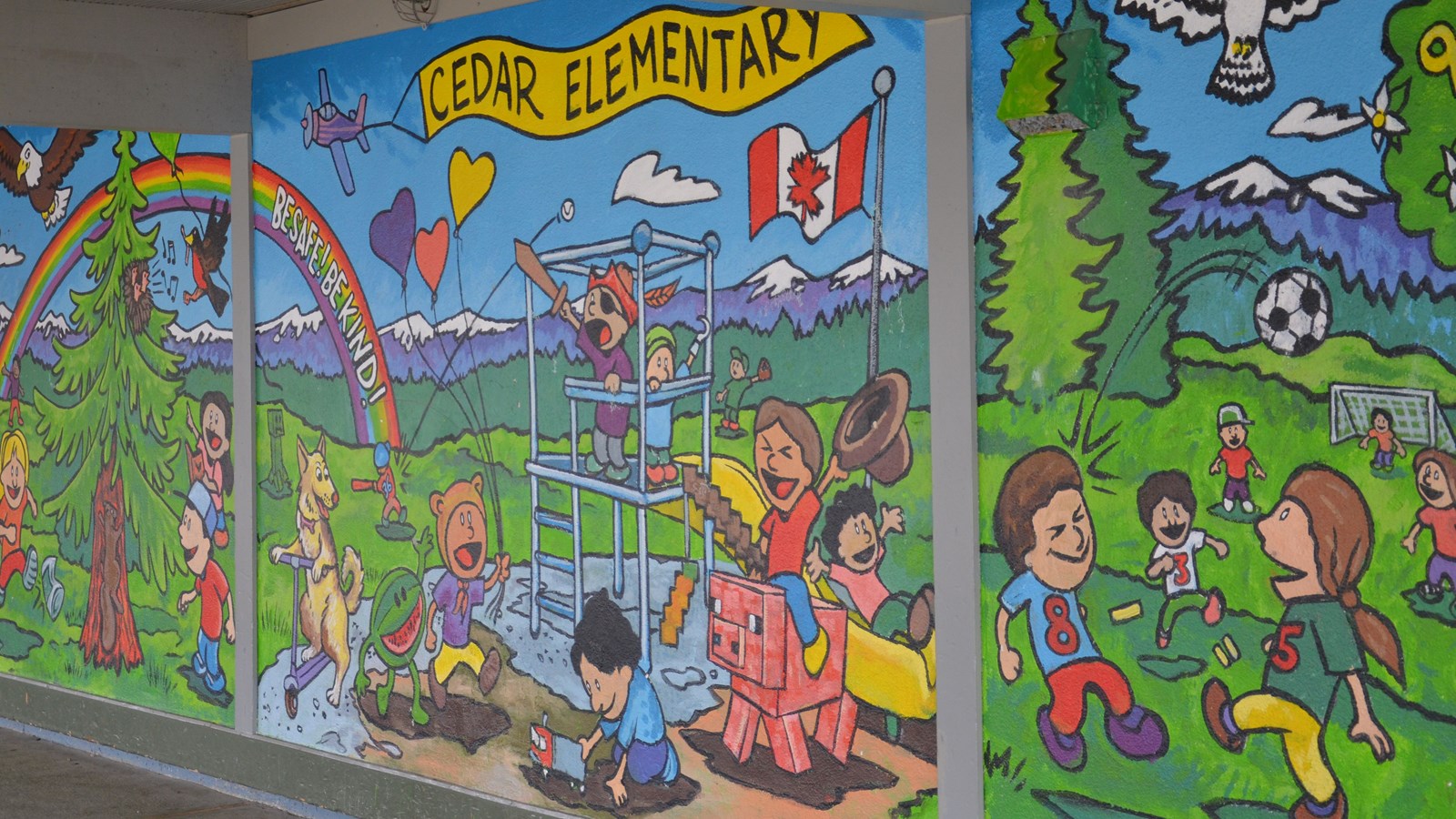 Our Vision for a New Cedar Elementary
A key recommendation in the Board of Education's 10-year Facility Plan for 2015-2025 was to advocate the Ministry of Education for a possible new Cedar Elementary School building.
For the last six years the seismic upgrade or replacement of Cedar Elementary has been the top priority of the district's capital requests to the Ministry of Education and the board has toured two previous ministers of education through the facility and discussed with them the need for a new building.
In 2021, the board decided to once again raise the state of Cedar Elementary with then Education Minister Jennifer Whiteside through a community letter writing campaign that secured them a personal meeting with the minister, but to no success.
Today, the board continues to lobby the Ministry of Education & Child Care and new Minister, the Honourable Rachna Singh.
Cedar Elementary was built in the 1950s and expanded in the early 1960s and, despite heroic efforts by the district's maintenance department, Cedar Elementary is one of the schools in the poorest condition across the province by their own facility condition index.
The school was built at a time when construction, seismic, energy conservation standards and educational practices were far different than they are now.
Schools are the heart of the community and there is an exciting opportunity to create a new Cedar Elementary that is reflective and responsive to the needs of the community it serves.