51吃瓜网 Schools Make a Splash at First District-Wide Elementary Cross Country Meet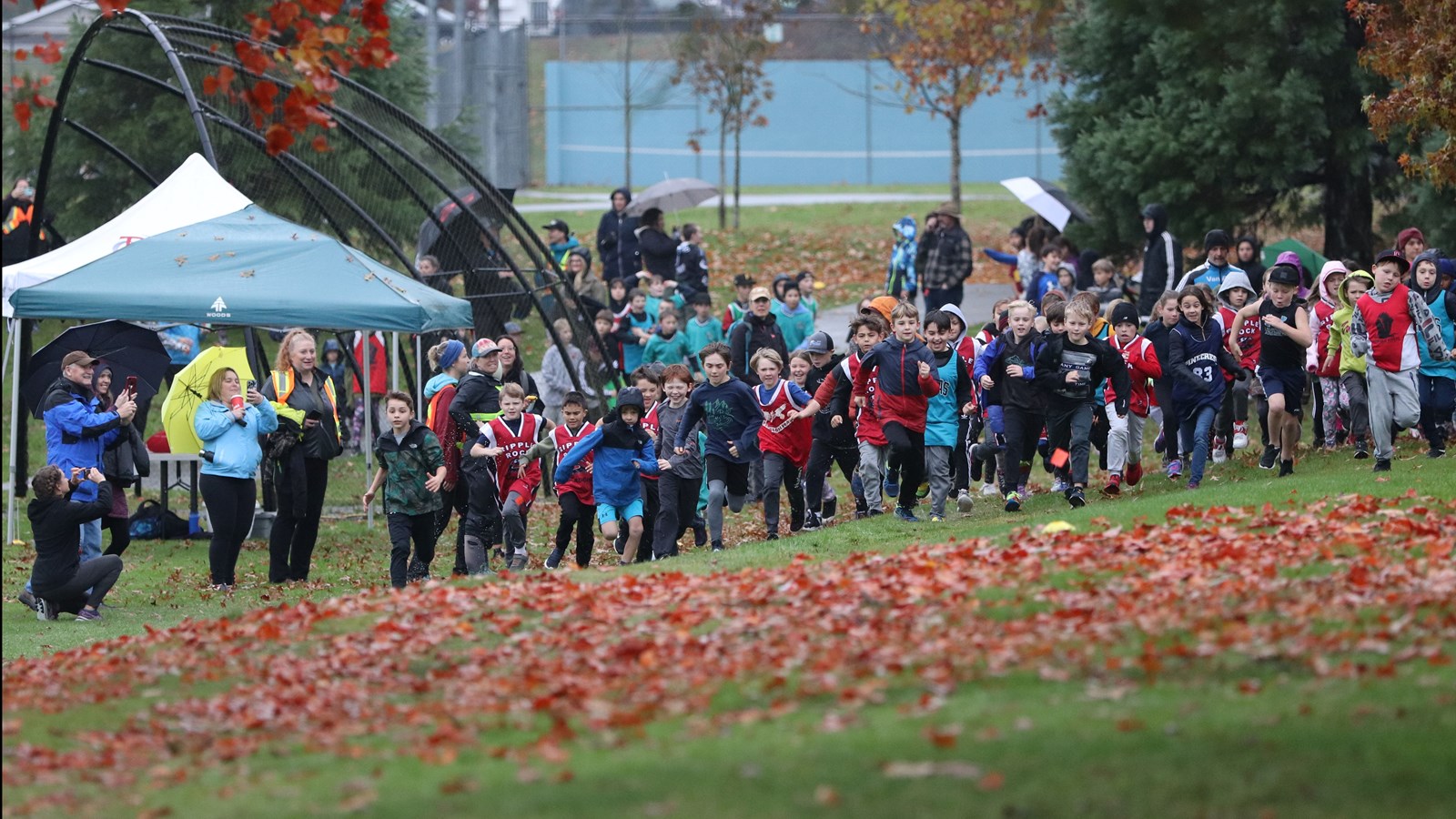 Over 150 energetic students from grades 3 to 5 laced up their running shoes for a special day at the Sportsplex on November 2. For the first time ever, all our elementary schools came together for a district-wide cross country meet, making it a day to remember!
Even the rain couldn't dampen spirits as the young athletes powered through a soggy, muddy 2 km course. With every squishy step, they showed just what it means to be determined and strong.
Before the race, everyone gathered for a land acknowledgement from Erin Pickering and then, Chelsea Badger, our amazing race director, got the kids moving with a warm-up that had the racers all set to go!
Schools have had their own races before, with the last one back in 2019. But this year, it was all about teamwork across the district. Students had been training hard for weeks, and their hard work shone through every stride they took.
A big shout-out to the student volunteers from Southgate and Timberline who made sure everyone stayed on track. Also, this meet would not have been possible without Georgina Knox and Chelsea Badger, who organized the event, and Erin Pickering and Leah Kay, who helped make the day run smoothly.
Even though a last-minute change made our finish line a bit too tight to get all the race times, it doesn't change how awesome every runner did. We saw lots of happy, wet faces crossing that finish line, and we're so proud of you all!
A special thanks to Discovery Chiropractic for the tent that helped keep our champions and volunteers dry. And of course, to the parents and family members who cheered loudly, making the day even brighter.
We can't wait to see our student athletes at next year's starting line, ready to run, rain or shine. Way to go, everyone!